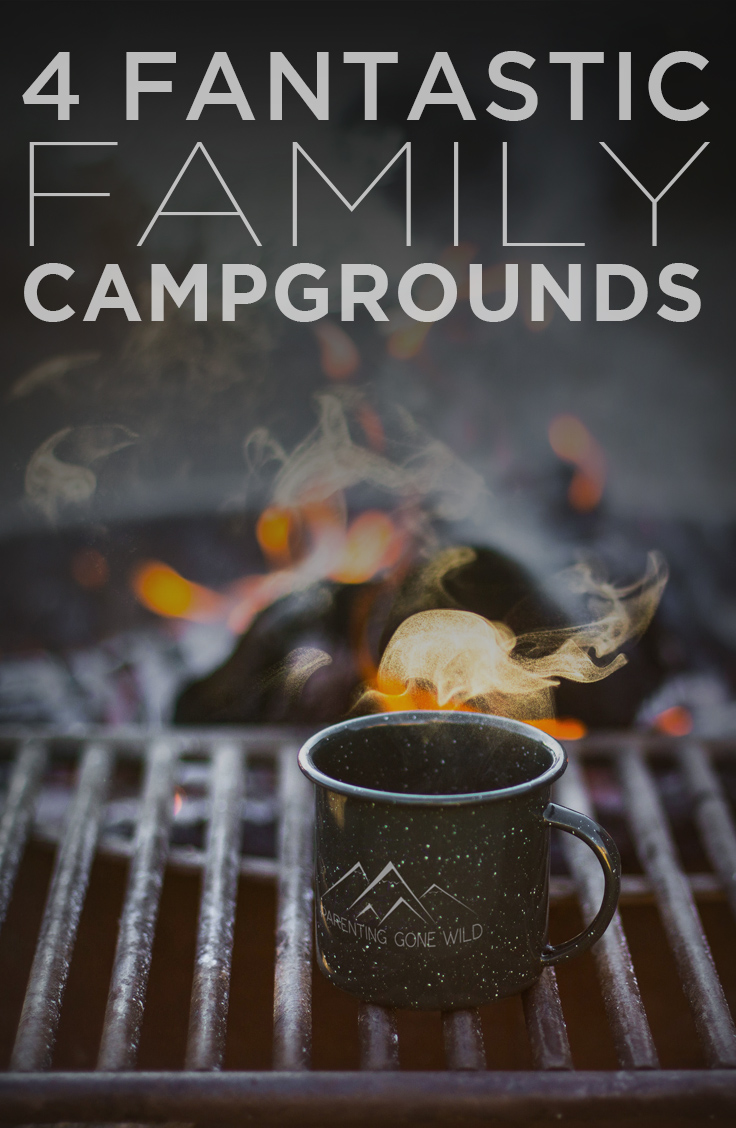 When I think of great family campgrounds, I think of tall pines, moderate privacy, a close stream or lake for fishing, a fun town close by, and easily accessible clean water, and restrooms. Here are four fantastic family-friendly campgrounds in Colorado that we have enjoyed:
Pitkin Colorado
Pitkin is a hidden campground gem in the middle of the Rockies. The small dirt road town is popular with motorcyclists, four wheeler fans, and all types of all terrain vehicles. Just on the other side of town, you'll find the campground.  Sites are well spaced, giving you a considerable amount of privacy. A fair amount of sites are right next to the small Quartz Creek going through the campground, which is well stocked with Brookie Trout. The town of Pitkin also has a stocked pond reserved for children so your little ones are sure to catch something.
If you have a 4 wheel drive vehicle, there are plenty of great drives in the mountains. One leads to an abandoned mining town. There are plenty of places to rent an ATV in the area.

Elbert Creek Campground
Elbert Creek campground is at the base of Colorado's tallest mountain. It's not what you would think of as a family campground. It's gets cold at night, because it is up so high, but that's what I like about it. Campers here usually go to bed early to get rest for their early morning hikes to the top of the mountain. Elbert Creek is right next to the campgrounds. I have never caught any trout in this stream, but I have caught quite a few in nearby Emerald Lake, which is just across the dirt road. Leadville is a short drive if you are in the mood to shop or get some good grub.
Rifle Mountain Campground
This campground often gets confused with Rifle Falls Campground. While Rifle Falls has a lot of amenities. It has little privacy, and is one of the busiest campgrounds I have ever seen. Just a short drive north, you'll find Rifle Mountain Park. It was the obvious winner for us, with fewer campers, shaded camp sites, and at only $10 a day. This campground is used mainly by avid climbers, who are always polite, and usually go to bed early in their vans. Nearly everyone that walked by our site stopped to chat for a bit. It was fun to meet new people and see how far so many of them had traveled to tackle this area of Colorado known for climbing. A gentle stream runs through the campground. Our kids spent all their time at the water's edge, racing sticks and leaves down the current.
There's a trout farm nearby where you can feed fish and learn how trout farming works, and see how they deliver trout to streams and lakes throughout the state. The nice gentleman working at the hatchery opened a supply closet and gave us an entire bucket of pellets for a small donation. The kids had plenty of food for all the various sizes of trout.
The nearby Rifle Falls Park is a definite must-see if you're in the area. The main trail leads down a shaded path with plenty of benches for resting or picnics along the way. A beautiful stream and view of the falls appears when you reach the clearing. From here there are various trails, climbing up behind the falls, where you will find caves along the path. Our kids had a blast crawling around this place. Bring a flashlight.
Clear Creek Campground
We discovered this campground because our vehicle broke down in Georgetown, trying to pull our camper up Loveland Pass and it ended up being one of our favorite stops of the trip. The sites were shaded and moderately private with plenty of trails to explore. Our kids spent a lot of time climbing the giant boulders that decorated the landscape as white-tailed deer grazed on the game trail that passed through the back of our site. Georgetown is a short drive away, and is small enough to not be too touristy but big enough to have some interesting shopping. They have an amazing playground (with a climbing wall!) that our kids loved. Just south of Clear Creek is Guenella Pass which has some great trails and great views for photography.
Where's your favorite place to camp?